Skip to main content
Insurance premiums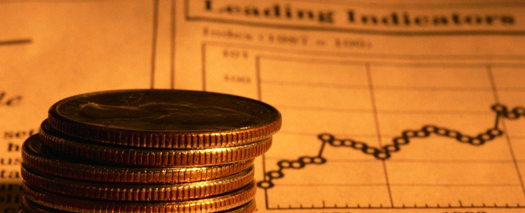 FCSIC collects annual insurance premiums from each Farm Credit System bank as necessary to maintain the insurance fund at the level required by the Farm Credit Act. (click here to view the Ten Year Average Insurance Premium Rates chart) Each year, FCSIC's goal is to collect the difference between what's already in the fund and the amount needed to keep the fund at the statutory target level.
FCSIC's Board of Directors traditionally sets the insurance premium accrual rate each January for the coming year. Insurance premiums are "accrued" during the year and then paid by the banks to FCSIC at the beginning of the next calendar year. FCSIC's Board reviews the premium assessment schedule at least semiannually and may use its discretion to adjust the premium assessments in response to changing conditions.
Each year, the FCSIC Board looks at various factors to determine the amount of insurance premiums needed to keep the insurance fund at the statutory target amount, including the amount in the fund, any shortfall from the target amount and the impact of anticipated and potential growth in Farm Credit System insured debt levels. In setting insurance premium rates, the Board considers a variety of external and internal conditions affecting the Insurance Fund and the Farm Credit System including the:
The current level of the Insurance Fund and the amount of money and time needed to reach the secure base amount;
The risk that the Insurance Fund will need to be used in the next 12 months.
Frequently asked questions about premiums
Statutory requirements (pdf)
Ten year average insurance premium rates
Average Annual Premiums on Adjusted Insured Obligations
The following chart shows average premium rates for the past 10 years. Insurance premiums were assessed on loans until June 30, 2008 when the passage of the Food, Conservation, and Energy Act amended that. Beginning on July 1, 2008, premiums are assessed on adjusted insured obligations (defined above).
Once the Insurance Fund attains the SBA, the law requires that premiums be reduced to the level necessary to maintain the Fund at the SBA.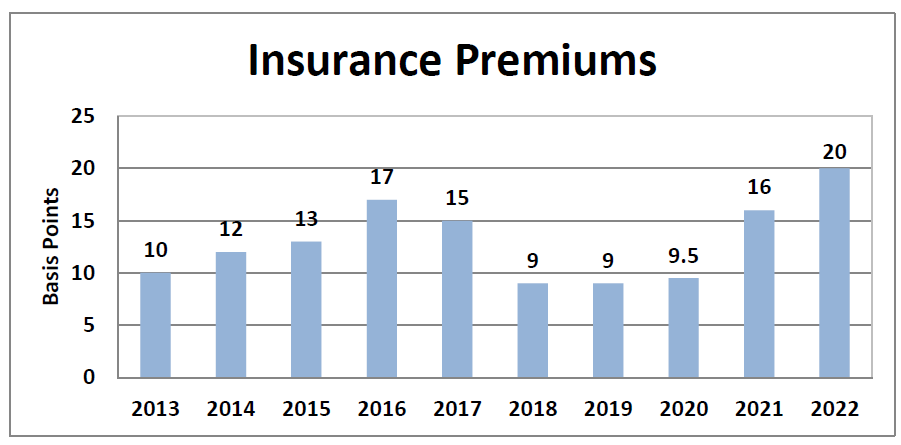 One basis point is equal to 1/100th of 1% of insured debt obligations.